Midtown Retreat Nails – Manicure & Pedicure
  Our goal is to pamper you and to bring out your individual, natural beauty. Whether you need a full day of relaxation including a Manicure/Pedicure, Massage, Facial, a full set of pink & white Solar nails, or just a quick polish change for your toes, whatever you are looking for you will find it here. The experienced and talented staff members at Midtown Nails & Spa are among the most qualified in the industry.
Classic
Manicure includes nail shaping, cuticle detailing, and polish. Pedicure additionally includes callus work, foot/leg massage, and polish.
Classic Manicure $18
Classic Pedicure $30
Signature
Includes nail shaping, cuticle detailing, callus work, salt scrub, choice of paraffin wax or mud mask with hot towel wraps, hot stone massage, and polish.
Signature Spa Manicure $25
Signature Spa Pedicure $45
Extras
French Application $5
Nail Art (each) $5+
Warm Moisturizing Paraffin wax $7
Extra callus Work $5
Powder and Dipping Powder Nails
Powder Full Set Solar Nail
(Regular polish or clear top coat) $45+
Powder Full Set (French tip)  $45+
Powder Full Set (Pink & White)  $50+
Powder Full Set Solar Nail (Shellac color) $55+
Powder Refill
    (regular color) $35+
    (French tips) $40+
    (Pink & White) $45+
Dipping Powder $45+
Dipping Powder French $50+
+ is for long nails or certain shapes (for example, coffin, almond, and some others)
Powder removal $15
Powder nails repair (each) $5+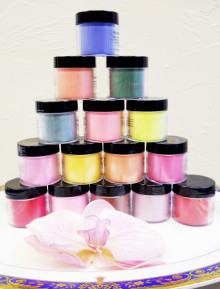 O.P.I. Gel Colors
Imagine a manicure that lasts for up to two weeks.  Our soak off lacquer system is perfect for the busy, professional woman, special occasions, extended vacations or any occasion that demands long-lasting color.  This does not damage your natural nails and you leave the spa with an instantly dry, smudge-proof manicure.
*Gel Lacquer Manicure includes nails shaping, cuticle cleaning, application of gel base coat, application of colored gel lacquer, application of shiny gel top coat, and light hand massage.
O.P.I. Gel Color manicure – 30mins $35
O.P.I. Gel Color Pedicure – 45mins $50
Gel Color French Application $5 extra
Gel Soak-off – ~15mins – $10
Over 
50

Gel

Colors

Available!